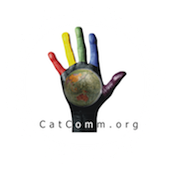 As a small nonprofit working on human and housing rights in rapidly changing Rio de Janerio, we have benefited immensely from the timely, in-depth research, coordinated by the Vance Center and three law firms and two consultants, already enabling us to advocate and impact policy on behalf of favelas in the lead up to the city's two mega events.
Theresa Williamson, Executive Director, Catalytic Communities
---
The Human Rights and Access to Justice Program protects individuals from discrimination, violence, injustice, and corruption, as well as supports international human rights bodies committed to such protection. The Program partners with local organizations and engages in projects related to advocacy and capacity building at the local, regional and international levels in furtherance of these goals. The Vance Center assists NGOs worldwide with projects related to violence against women, the protection of LGBT communities, displaced populations, indigenous peoples' rights, the rights of the elderly, among others, and supports national and international accountability, such as the Rios Montt case in Guatemala.
In addition to NGO clients, the Vance Center works closely with special rapporteurs of the U.N. Human Rights Council, U.N. treaty-based bodies, rapporteurs and staff lawyers at the Inter-American Commission on Human Rights, and the staff of the Organization of American States (OAS), in furtherance of their mandate. We conduct research and analysis into complex legal issues involving multiple jurisdictions to assist with thematic or country studies, advocacy, and the provision of technical advice. Our work on behalf of these organizations is strictly confidential unless they indicate otherwise. Below is a non-exhaustive list of the Vance Center's clients and projects:
The U.N. Special Rapporteur on Torture – contribution to legal analysis in report on health care as torture.
The U.N. Committee Against Torture – advice on standards of proof and other matters for Committee's procedures.
The Inter-American Commission on Human Rights and some of its thematic rapporteurships – contributions to reports on Afro-descendant rights and other topics.
The O.A.S. Executive Secretariat for Integral Development – research and analysis for a draft Convention on the Rights of Older Persons.
O.A.S. Haiti Office – assisting in training judges and government officials on public policy for the protection of the disabled.
Catalytic Communities (Housing Rights NGO in Brazil) – research and analysis into Brazilian housing laws and international norms and standards regarding housing rights to support an advocacy campaign by CatComm to improve the housing rights of favela residents in Rio de Janeiro, Brazil.
MADRE (Women's Rights NGO) – research and analysis for a comparative study of the legal framework in select Latin American countries regarding LGBTI rights, particularly regarding women and indigenous peoples. MADRE will use the experiences of these countries in designing a strategy for a new program to respond to the needs of LGBTI indigenous women in Central America.
Assisting a major international NGO in researching the laws and jurisprudence of foreign jurisdictions and advising on the possibility of successfully bringing human rights cases in those jurisdictions.